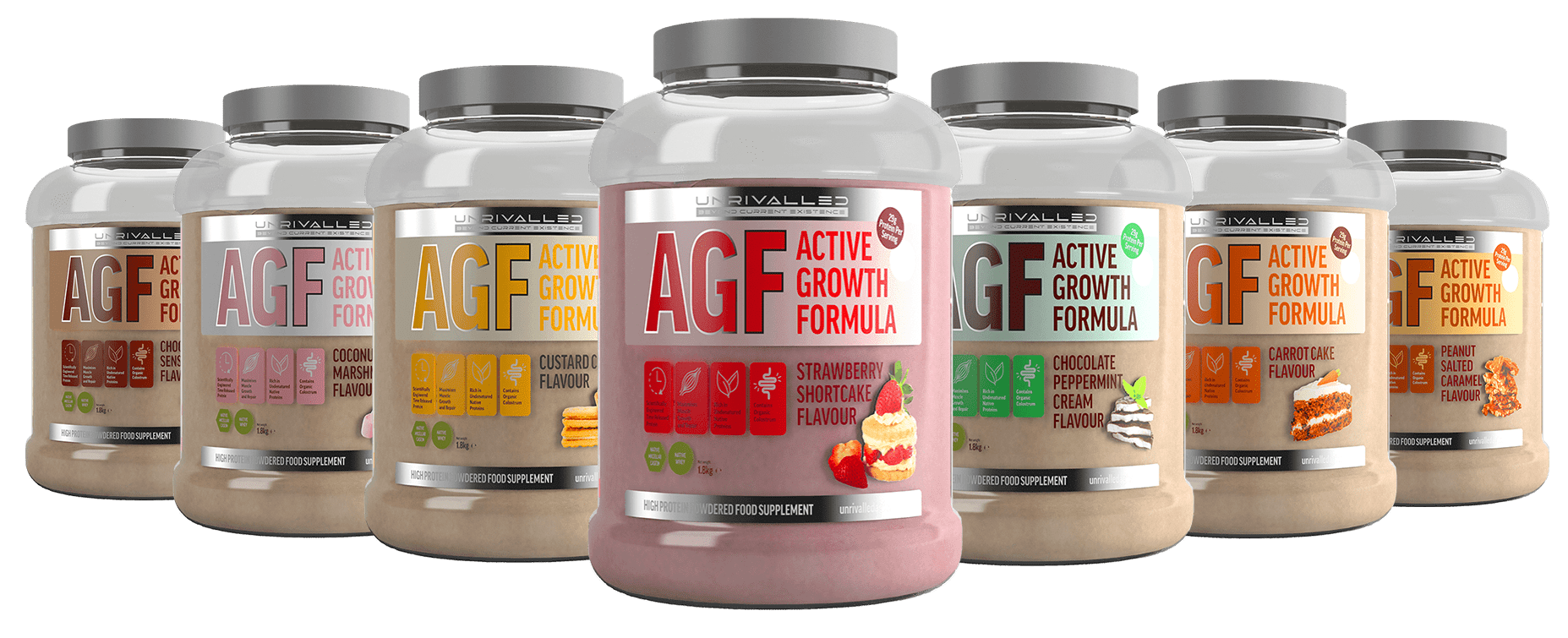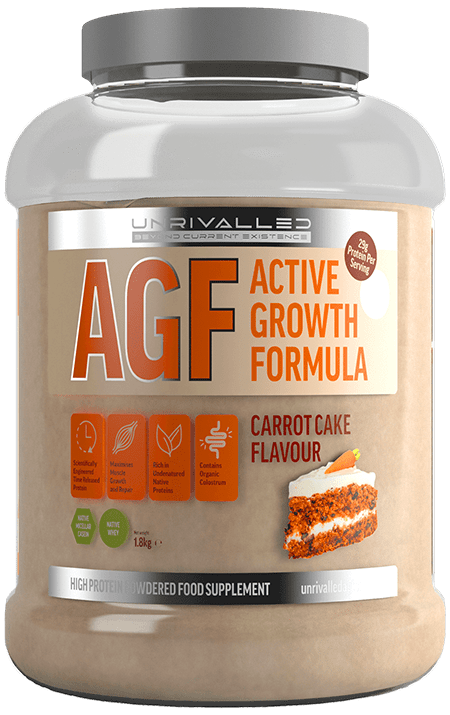 Unrivalled AGF – Active Growth Formula. In my personal opinion the best protein blend on the planet!
Finally after further research, Sourcing and Sampling the NEW enhanced formula is HERE.
Due to the superior Native Proteins and Organic Colostrum selected for AGF, most of the major growth factors are still active in this unique formula.
When reformulating AGF, the expense was irrelevant, quality and purity were paramount. My primary focus was on creating the best protein blend possible.
When formulating, I also felt gut health was important as in my opinion the healthier the gut, the better the protein absorption.
CREATED USING ONLY THE BEST RAW MATERIALS AND DESIGNED WITH THE ATHLETE IN MIND!
Benefit from over 80% protein with this superior blend
Each AGF tub contains 50 individual servings. Try one of our MAGNIFICENT 7 flavours today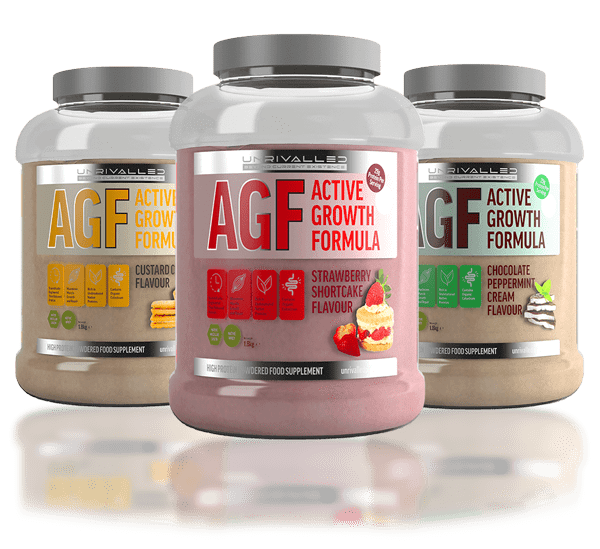 "I've only recently started using Unrivalled and I'm really impressed with the quality of products which have a great nutrient profile and also taste fantastic. The customer service is second to none"
"The best protein I have ever used and I have used a lot being an older Natural bodybuilder. The flavours are amazing and recovery ability has most definitely improved, especially noticing this now super deep into contest prep"
"Only the highest quality ingredients have been used in these blends, no expense has been spared and I used their products exclusively prepping for British and world championships. Definitely helps to maintain strength and recovery"