COCONUT MARSHMALLOW FLAVOUR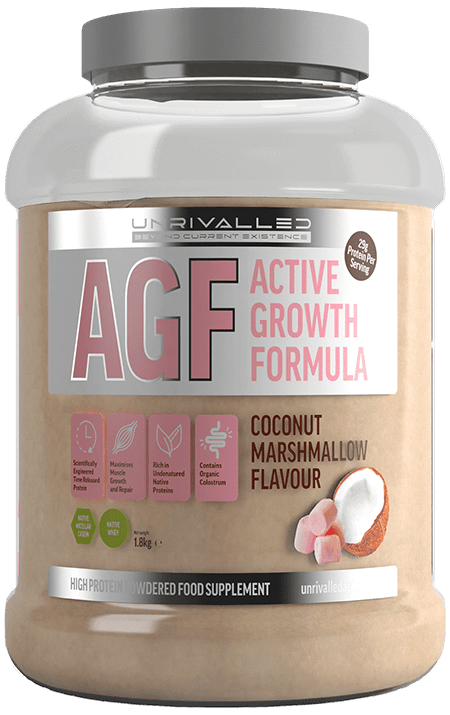 Unrivalled AGF (Active Growth Formula) is a scientifically superior timed release formulation based on Grass-Fed Native Proteins.
Unrivalled AGF is designed to support significant increase in muscle mass and plays a major role in muscle repair. This innovative formula is enriched in essential amino acids with an inherently high concentration of Leucine. Research indicates this single branch chain amino acid can be an anabolic trigger which helps promote protein synthesis.
Native Micellar Casein (Milk), Native Whey Protein Isolate (Milk), Cold Processed Whey Protein Concentrate (Milk), Hydrolysed Egg White, Flavour, Colostrum (derived from Bovine) (Milk), Thickener (Tapioca Fibre), Emulsifier (Xanthan Gum), Sweetener (Sucralose).