TRAIN SMART – ORANGE AND MANGO FLAVOUR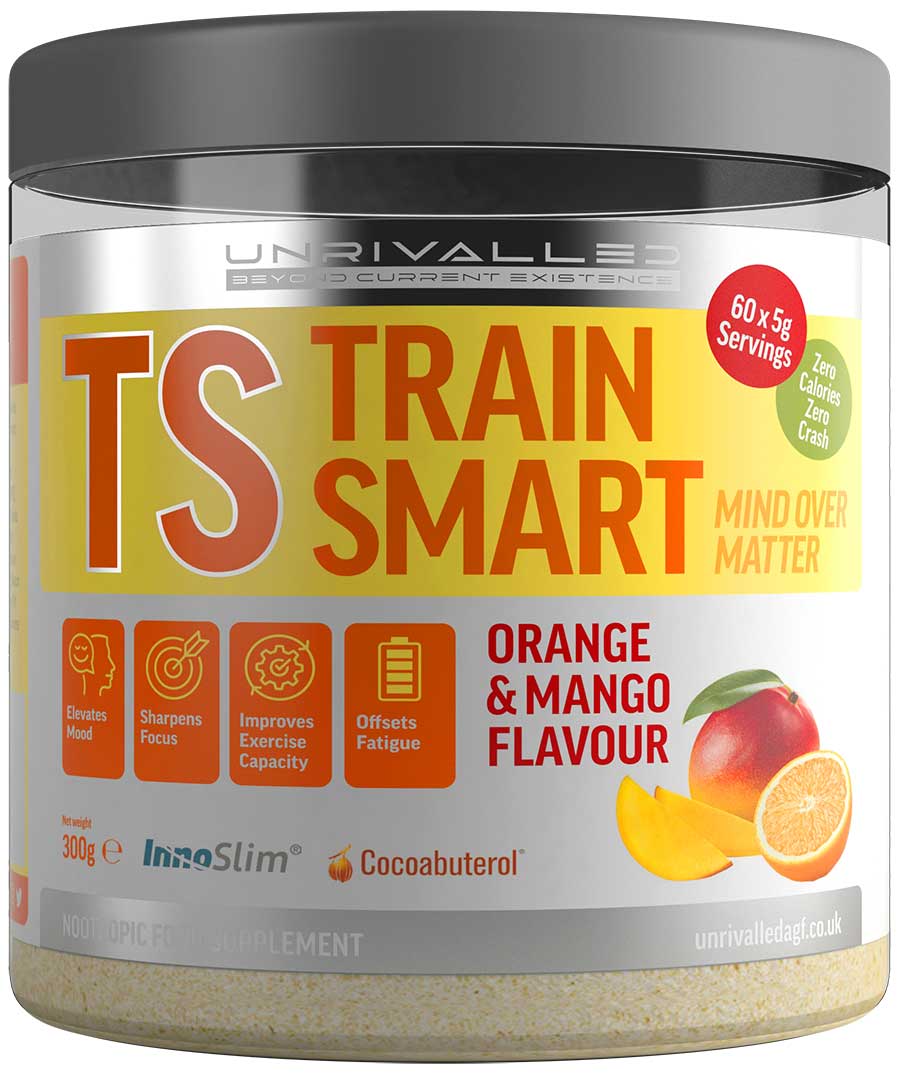 Train Smart can help boost that mind muscle connection. Train Smart mentally prepares you for that challenge ahead. With heightened awareness and laser sharp focus your game day will reach a whole new level. Flush through the barriers, fight that fatigue – Train Smart.
Beta-Alanine, L-Arginine, L-Tyrosine, L-Taurine. CDP-Choline. Flavour. Green Tea extract. Ascorbic Acid (Vit CJ. Theobromine extract [Cocoabuterol"i), Himalayan Pink Salt, Acidic Regulator [Citric Acid [E330), Malic Acid (E296]), Caffeine. Guarana Seed extract. Bicarbonate Soda. Calcium Carbonate. Stabiliser [Carboxymethyl cellulose). Pine Bark extract. Astragalus & Panax Ginseng [lnnoslim"i), Sweetener (Sucralose), Niacin (Vit B3), Black Pepper (Bioperine'"), Thiamine (Vit B1). Pyridoxine HCL (Vit BB). Colour (Beta Carotene [E160a). Beetroot Powder (E162)).